If you follow Angelina Cruz on her social media accounts, you know that she is one of the country's certified beach girls, and we can't get enough of her wearing dainty outfits and colorful bikinis.
As the hot season starts and summer break is just around the corner, here are some beach outfits that you can try, inspired by the actress.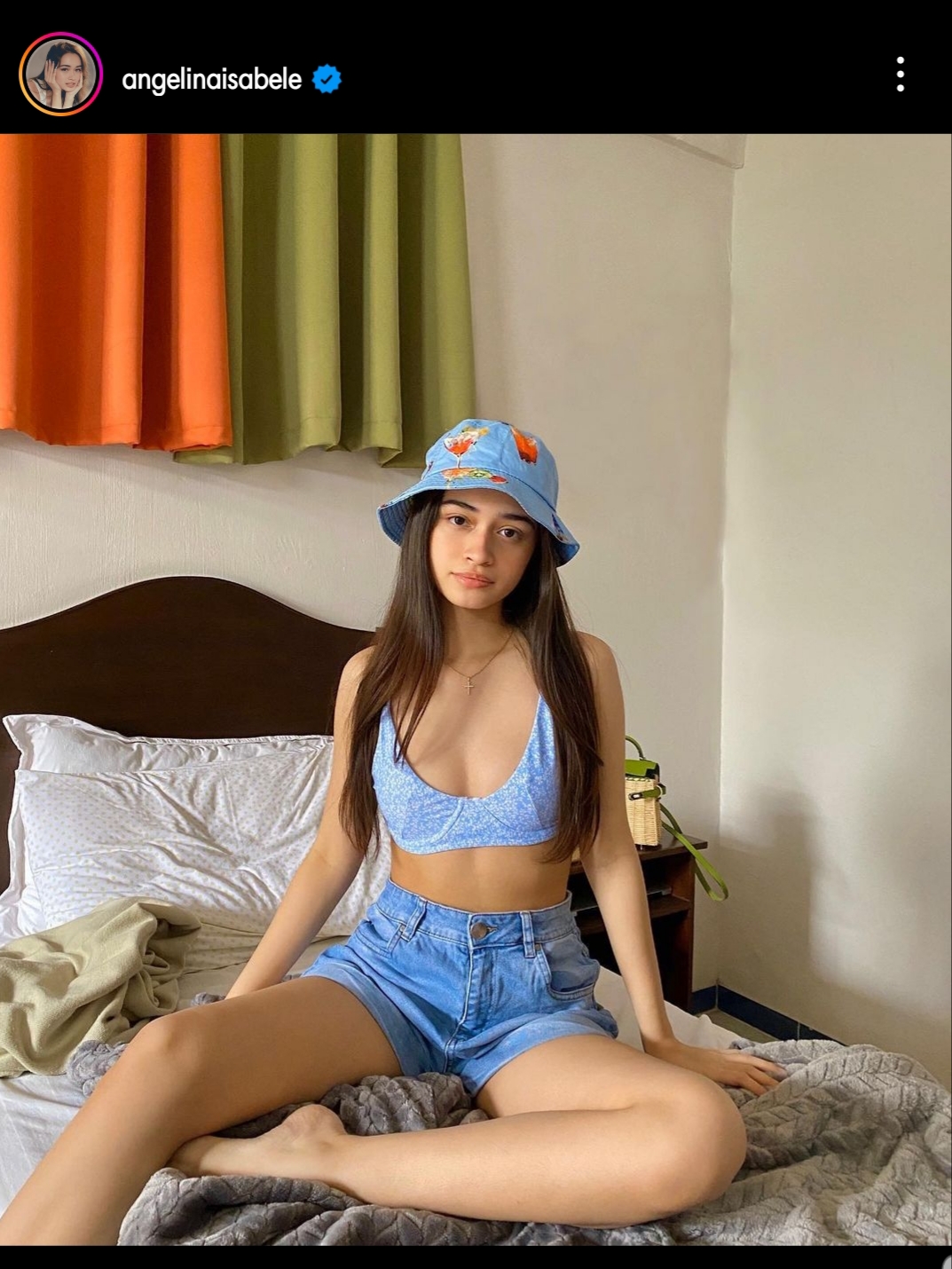 Nothing can go wrong with denim, right? In this outfit, Angelina simply styled her denim shorts with a baby blue floral bikini and a bucket hat.
The bucket hat adds cuteness to this style! Also, this fit is perfect for people who are always on the go and do not want to bother with style-matching bikinis.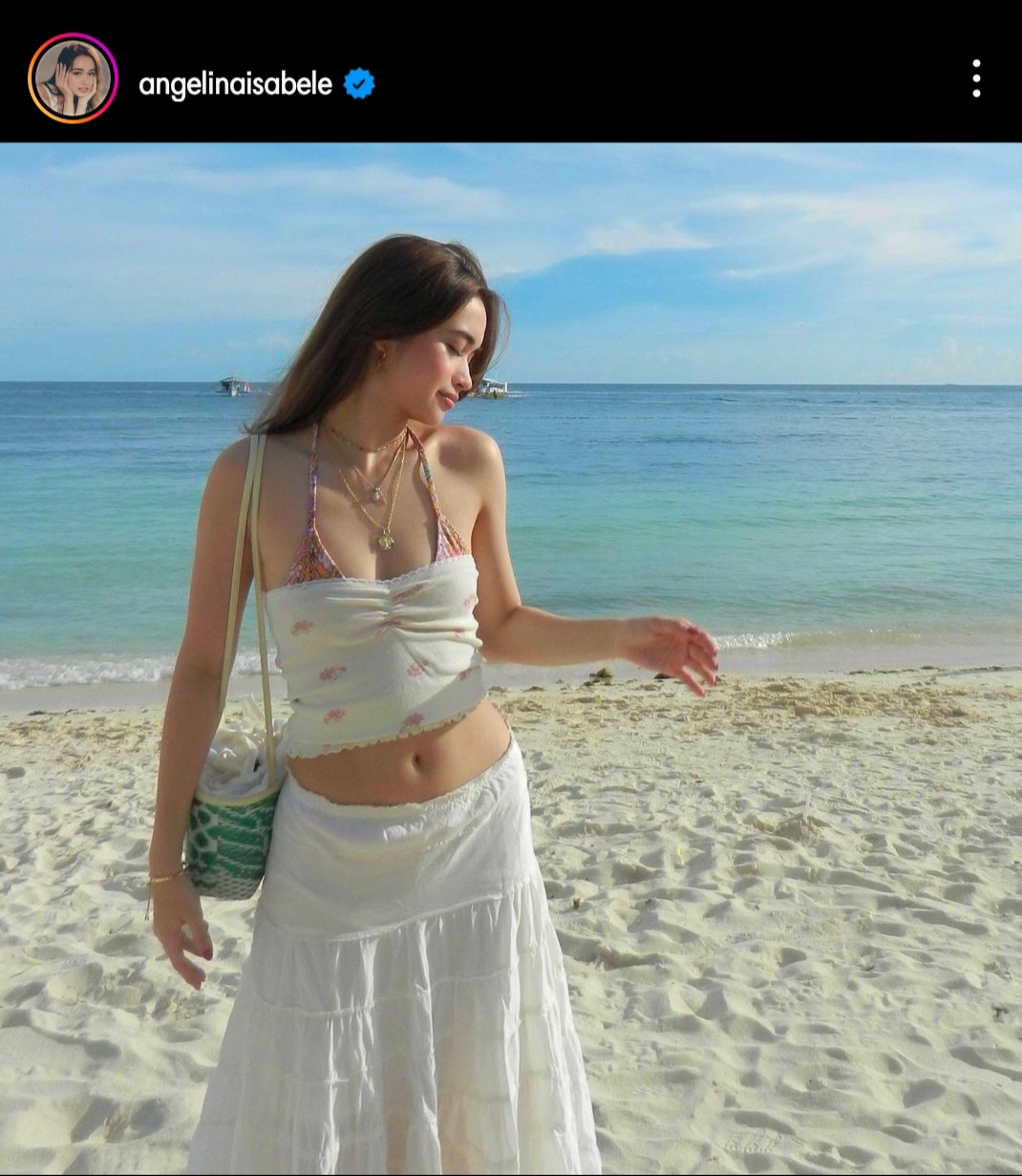 If you're a little conservative but still want to show some skin on your beach body, a tube, and long skirt are perfect for you!
Just like how Angelina styled her beach outfit, you can also top up your bikini with a tube and skirt to show some skin, which is still perfect for beach trips.
If you are still into lowkey and conservative beach fits, you might as well try these other outfit inspirations from Angelina.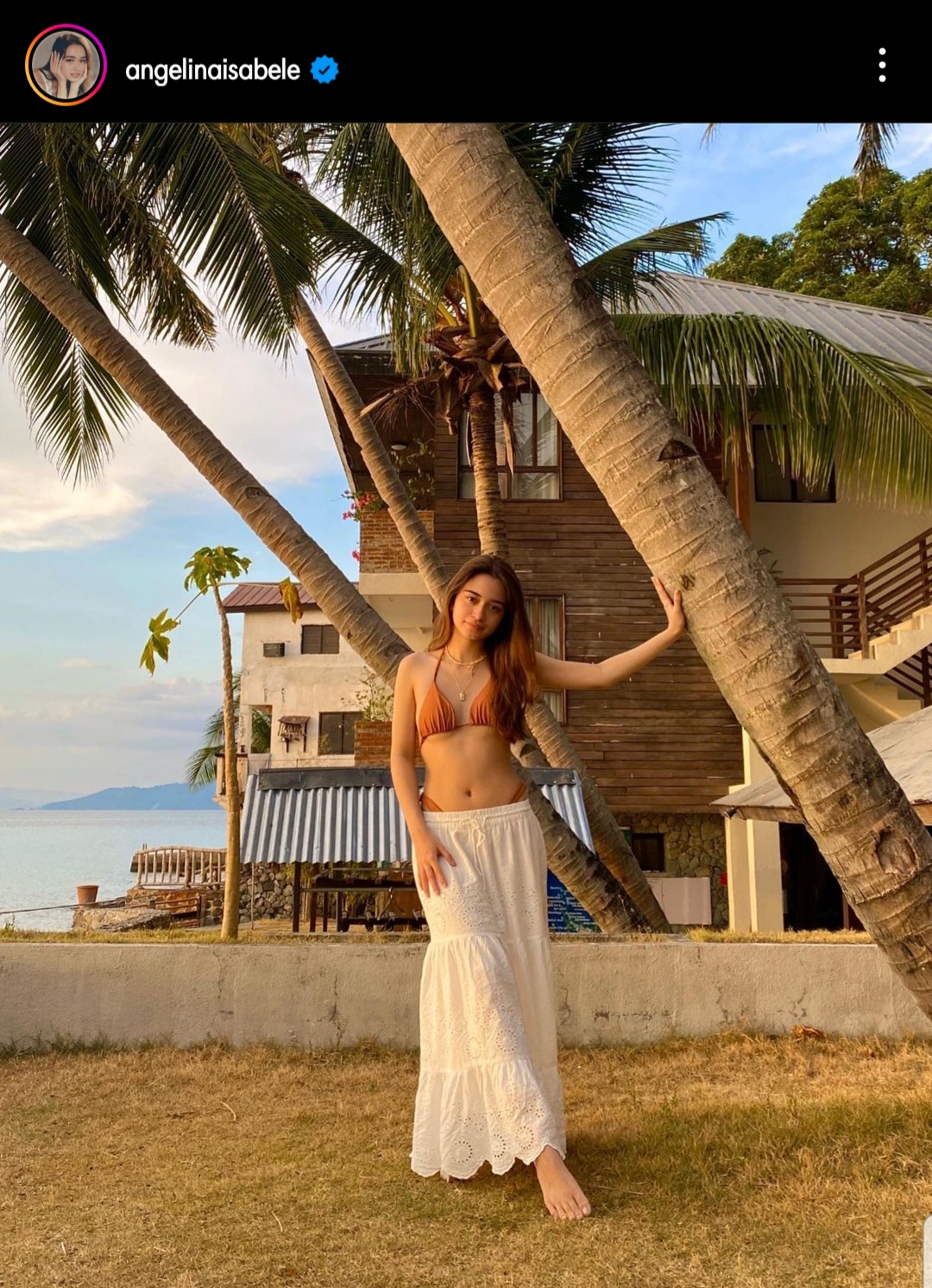 Just like her previous fit, this look is styled with a long skirt but without a tube. This outfit gives island girl vibes, which is perfect after you take a dip on the beach or want to have a chill stroll on the shore.
Angelina paired her brown swimsuit with this long boho skirt and layered gold necklace that adds an elegant look to the style.
It not only brings an elegant look to the style but also a breezy and refreshing one.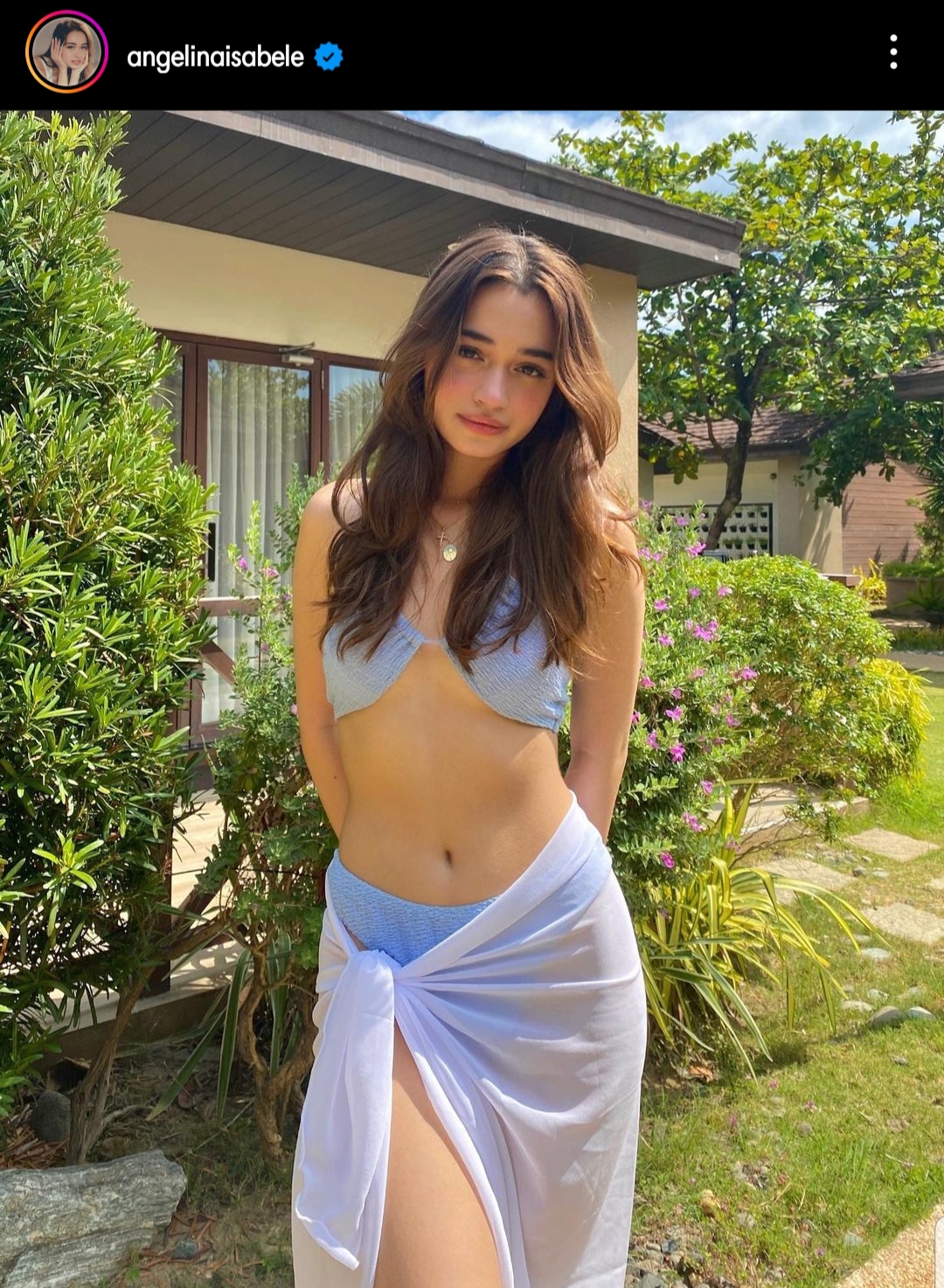 If you're feeling extra, you can replace the long skirt with a thin cloth. This is perfect if you have matching bikinis to add an extra look to your plain swimwear.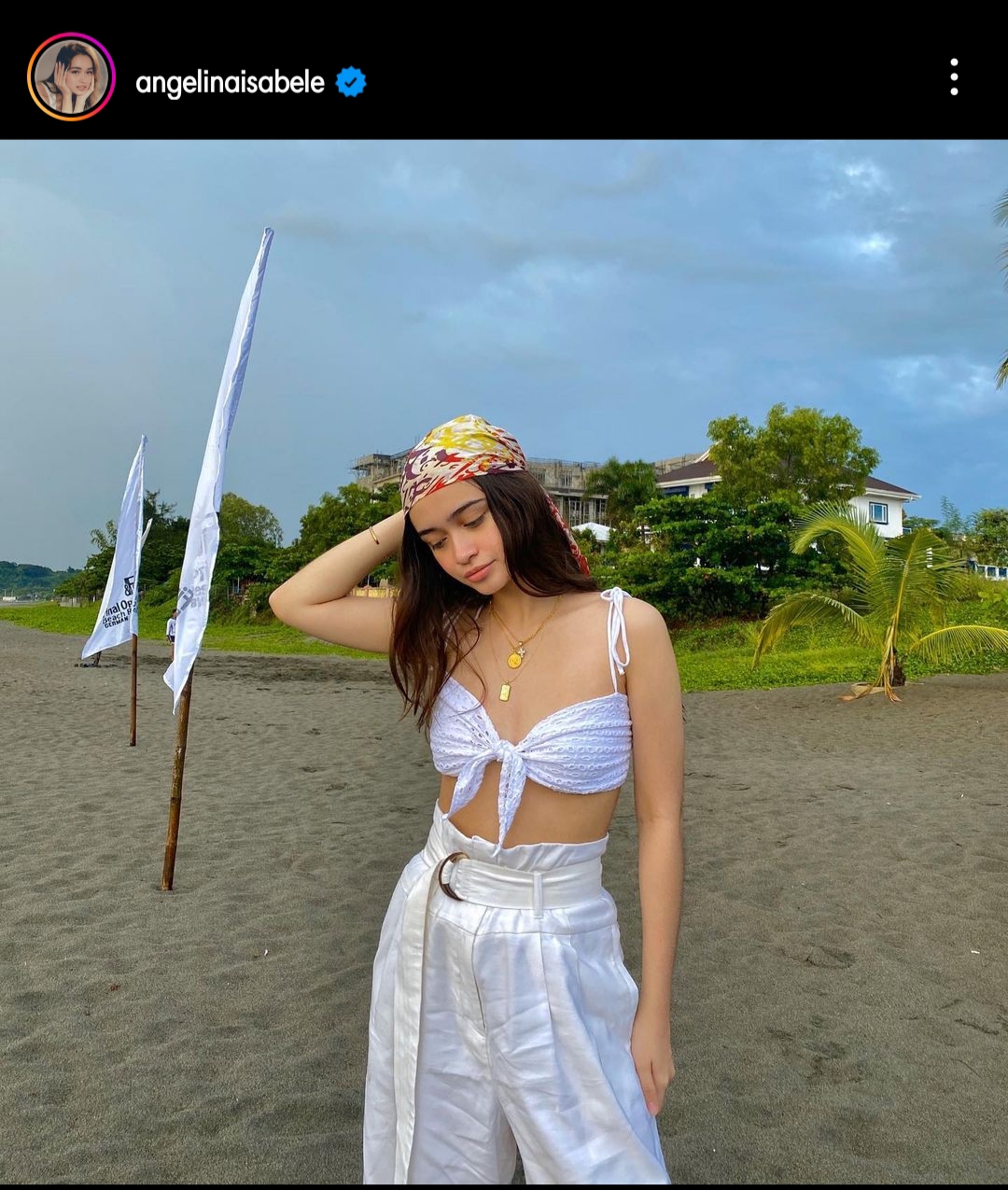 If you're not a fan of skirts, pants and bikinis will also slay your summer fit!
Inspired by Angelina's outfit, you can also pair your pants and bikinis with a bandana to add some color to your OOTD.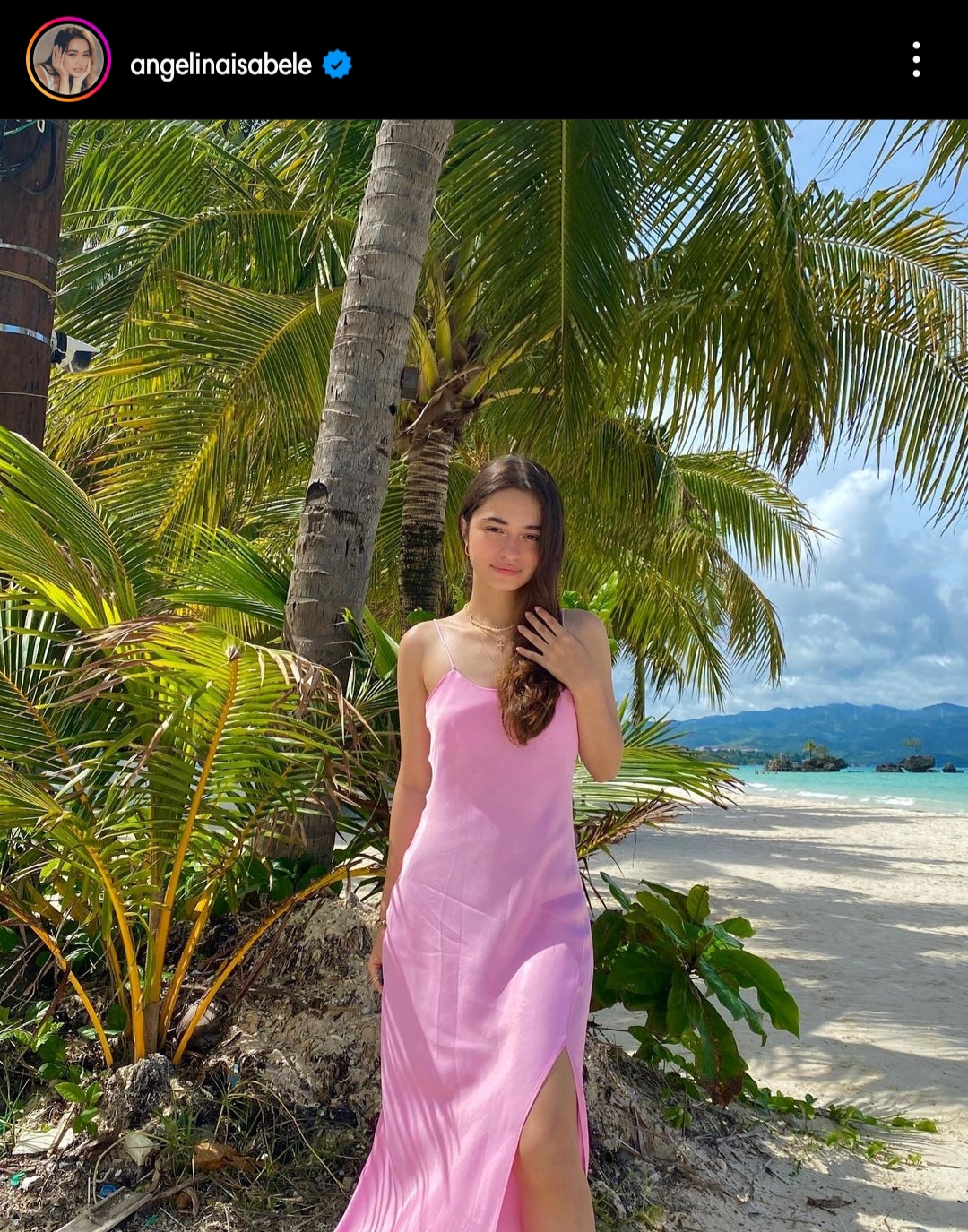 If you're having some lunch or just want to sip a shake while reading your favorite book, then this outfit is perfect for you.
With a pink satin long dress paired with sandals, this fit will look cute on you as you relax by the beach.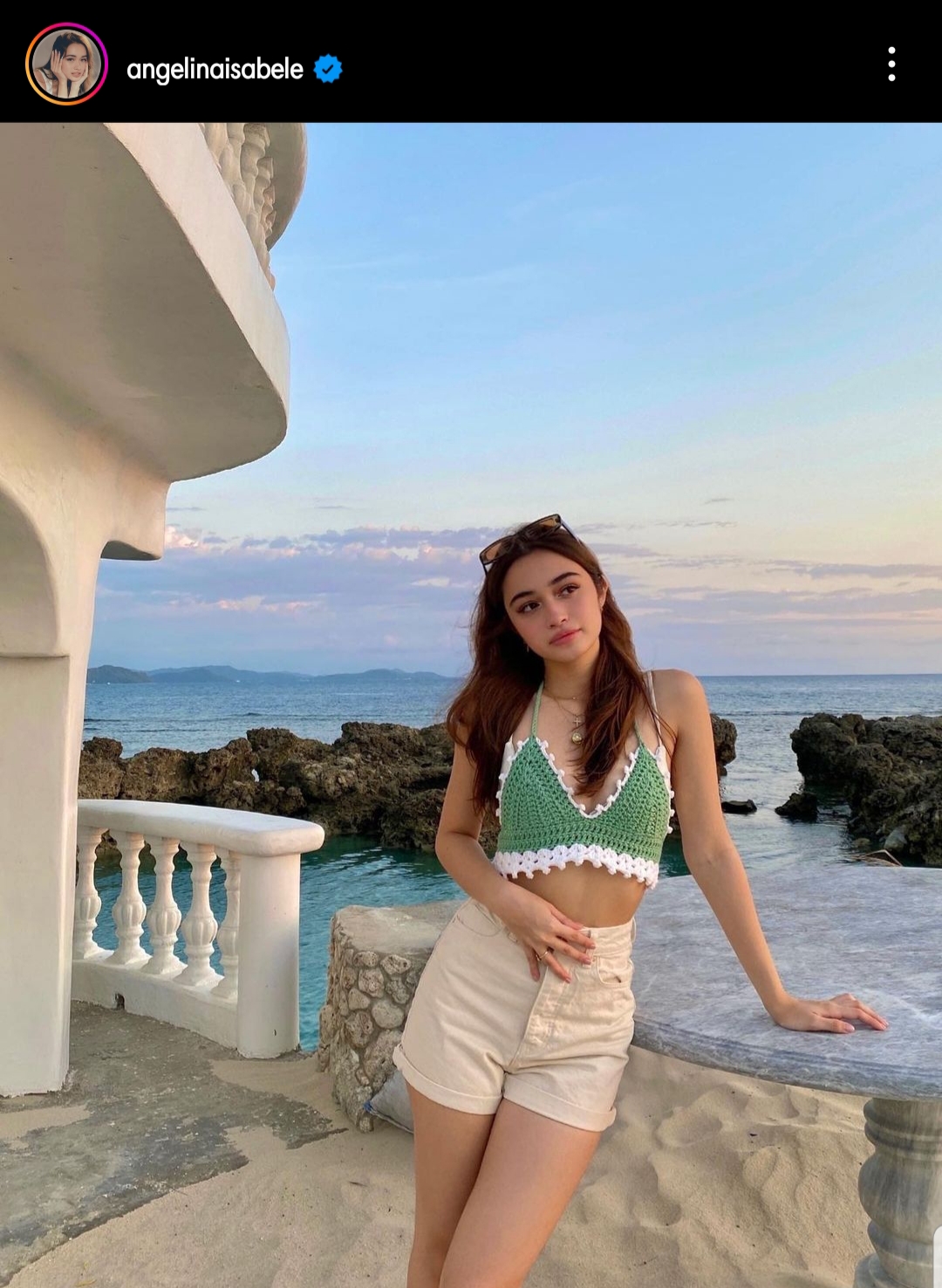 Spicing up your look, you can also go with crocheted bikinis to have that unique touch on your outfit.
This can be paired with khaki or denim shorts, just like Angelina did, but you can also pair it with bikini bottoms.
The hot weather is waving and long weekends are fast approaching, time to plan your next beach trip and try these outfits with your friends!
Photo Credit:
https://www.instagram.com/angelinaisabele/